The reporter learned that as of the end of June 2010, Inner Mongolia Autonomous Region (hereinafter referred to as Inner Mongolia) had installed wind turbine generator capacity of 7.61 million kilowatts; the annual power generation capacity was 9.8 billion kwh, ranking first in the country. It is estimated that by the end of this year, the total installed capacity of wind power in Inner Mongolia is expected to exceed 10 million kilowatts. At the same time, the ever-increasing amount of power generation has become more and more indistinguishable from the existing output capacity. It has become a very pressing practical problem to find a way for grassland wind power.

Resource advantages become industrial advantages

Recently, the "2010 Inner Mongolia Wind Power, Solar Power Industry and Power Industry Expo" reported that there are currently 889 million kilowatts of wind energy resources in Inner Mongolia, of which 150 million kilowatts of wind energy resources are exploitable and exploitable, which account for the nation's development and utilization of wind energy. Half of the total resources. Wind energy resources in Inner Mongolia are characterized by wide distribution, excellent quality, good stability, strong continuity, no destructive typhoon and hurricane, and high wind energy utilization.

The development of high-capacity grid-connected wind turbines in Inner Mongolia began in 1989 and has risen rapidly since 2005. Widespread grasslands have set off an upsurge of investment in wind power generation. Major domestic power companies such as Datang, Huadian, Huaneng, China Guangdong Nuclear Power, Beijing Energy, Longyuan, and State Grid have entered the construction of wind farms in Inner Mongolia.

In recent years, the wind power equipment manufacturing industry supporting the construction of wind farms has seized market opportunities and has also achieved rapid development. The actual operating data shows that the average annual use of wind power equipment in Inner Mongolia reached 2,678 hours, reaching the leading level in the country and even the world.

The reporter learned that with the continuous advancement of wind power technology, the manufacturing cost and project development costs of wind turbines have been continuously reduced. At present, the construction cost of wind power generators in the world is about 10,000 U.S. dollars per kilowatt. The initial investment in wind power in China has also decreased from about 12,000 yuan/kW in 1994 to about 8,000 yuan/kW to 9,000 yuan/kilowatt, which is a decrease. 25% to 33%. At present, the cost of wind turbines is still more than twice that of coal-fired thermal power generators.

Sending electricity but not sending it out

The wind has to rely on strength. The ever-increasing generation of power in Inner Mongolia has become more and more indistinguishable from existing output capacity. It is reported that currently there are two 500 kilovolt east-bound transmission channels in the entire Mongolian power grid. Although the transmission capacity is 4.3 million kilowatts, the peak is 3.9 million kilowatts and the trough is 2.5 million kilowatts. In other words, the amount of electricity delivered was 3.9 million kilowatts during the day and only 2.5 million kilowatts at the end of the night. Restricted in the latter part of the night, it is precisely high-quality wind energy resources.

It is alleged that the grid is not willing to accept wind power on a large scale. The reasons are various. Yang Xiaosheng, chief engineer of Longyuan Power Group, believes: "At present, it is no longer a purely technical issue to restrict its wind power access to the power grid. It is related to the administration, industrial development and the game between different interest groups."

He said that the use of a strong smart grid is expected to improve the disadvantages of lack of capacity for wind power peak adjustment, and power generation companies have also been able to improve technologically. However, for grid companies, wind power should rely on thermal power to peak, and it must adjust the power of other companies. This involves coordinating various relationships. The power grid and different power generation companies have their own interests and difficulties. The real solution to the difficulty of wind power acceptance lies in "the power grid planning should keep pace, and the enthusiasm of the power grid company should be mobilized in the national policy."

According to the latest information from State Grid, during the "12th Five-Year Plan" period, the State Grid will plan to construct two Inner Mongolia wind power transmission lines, totaling 12 million kilowatts. Once completed, more grassland wind power will be integrated into the North China Power Grid. However, some experts are not optimistic about this: "A wind farm can be built in the fastest two months, and the power grid from planning approval to construction, it will continue for many years, far from hydrolyzing nearly thirsty."

Gu Weidong, chief scientist of the national "973" project wind energy project and president of the Jiangsu Provincial Institute of Macroeconomics, put forward the second road beyond grid-connected wind power transmission, namely "large-scale non-grid-connected wind power" - through development in the region. Electrolytic aluminum, PVC and other high-energy-consuming enterprises will consume wind power locally. But for Inner Mongolia, this also has practical problems. High energy consumption often means high pollution, and the project does not pass the EIA. In addition, the local ecological environment is very fragile. For reasons of protection, local coal, petroleum, and alkali mining industries are generally shipped only after initial processing, and deep processing companies are not allowed.




We are professional engaged in food machinery research, development, production, industry and trade as one of the outstanding enterprises. After years of research and practice, we have developed pepper deep processing lines, pickled cabbage production lines, soybean production Line,mixer,grinder,dehydrated vegetables drying equipment,six series food special machinery. Our products has been sold throughout the country and south korea, japan,spain and other countries and the middle east and Africa. The machine in this classification are used for dehydration of fruit and vegetable. The machine has good technical performance,simple operation, convenient maintenance and cleaning,high production efficiency,stable performance.

The machine in this classification are used for producing soybean paste, the equipment has the advantages of reasonable design, compact structure, simple operation and convenient maintenance.

In this classification you can find soybean paste extruder, soybean cleaning machines, soybean cooking pot, and so on.

we are looking forward to cooperate with you.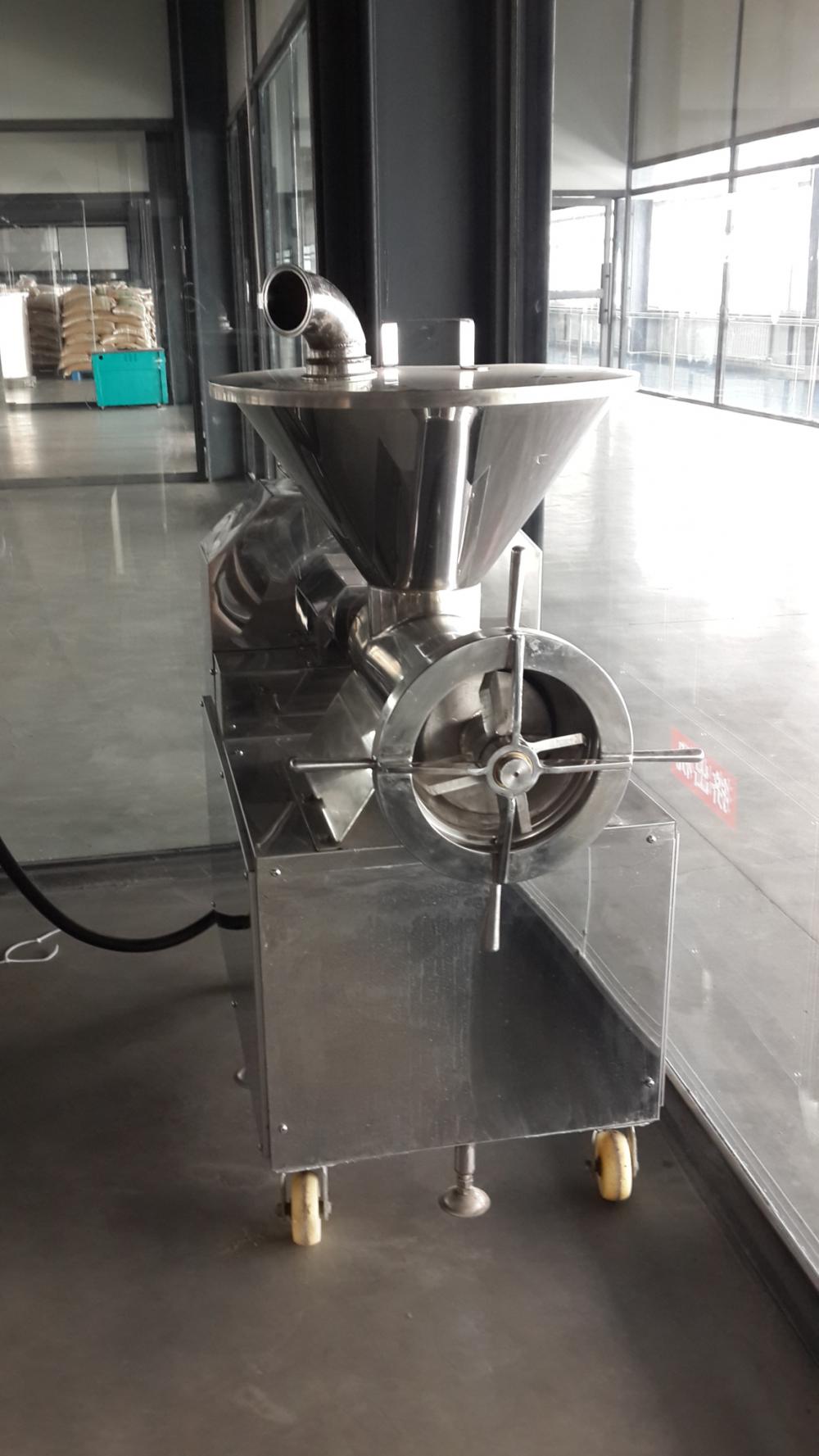 Soybean Cleaning Machine,Mixture Proportioning System,Cooling Machine,Soybean Processing Equipment

QINGDAO HK MACHINERY AND EQUIPMENT CO.,LTD , http://www.hk-machinery.com
January 10, 2019