On May 5, 2018, the "2017 Qingdao Annual Economic Achievement Award" ceremony, which is known as the "Oscar" of the Qingdao economic circle, was held grandly. It revealed the top ten economic figures for 2017 and the top ten economic events in Qingdao in 2017. Chuang Yongsen, chairman of the Double Star Group, was elected "2017 Qingdao's annual economic figures." This is the second time that Chai Wing Sum has been elected. At the same time, "acquiring South Korea's Kumho tires, Double Star will become China's largest tire company" was selected "2017 Qingdao annual ten economic events."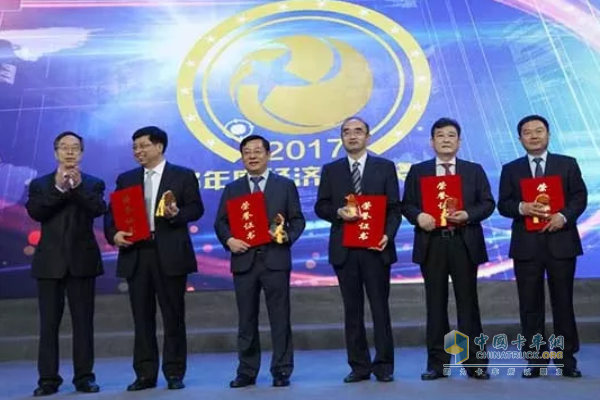 Chuang Yongsen, Chairman of Double Star Group, was elected "2017 Qingdao Economic Man of the Year"

The award is based on the comprehensive evaluation of corporate and entrepreneurial annual performance, iconic and outstanding actions, and aims to record the chromatic movement of Qingdao's economic development. The awarding ceremony of the 2017 Qingdao Annual Economic Achievement Awards Selection Committee to Chairman Chai Yongsen was: "In the tireless ups and downs of the tire industry, Chai Wing Sum led the twin-star enterprise with its unique strategic layout and advanced industrial layout. Stretching forward, he led Doublestar to work hard to make up for shortcomings, plan in advance, and build the world's first full-process tire industrial 4.0 intelligent factory to enter the recycling of tires.He led Doublestar to perseverance, stability, never say Abandoned, after two years finally completed the control of Kumho Tire, the old five-star double star will become China's Tire boss. The second venture, three years beyond 30 years, China's leader in intelligent manufacturing of tires. Create new surprises for us."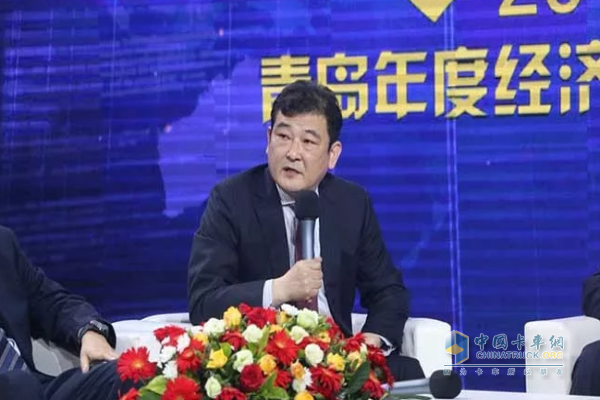 Double Star Group Chairman Chai Yongsen

During the interview of the award ceremony, the host presented the question "What is the biggest experience in the acquisition of Kumho tyres? What will happen to the acquisition of Kumho?" Chai Yongsen, Chairman of the Board, said: "Doublestar's acquisition of Kumho Tires After two years, it was full of ups and downs. My biggest feeling is that in the past, China's tires were basically acquired by foreign capital, and were well-acquired, and others were not required to be poor. This time, Double Star acquired the top ten tires that were once ranked as global tires. The Kumho Tire, if there is no motherland's prosperity, there is no support from Qingdao, there is no dual-star transformation of wisdom, there is no double-star innovation and entrepreneurship, there can be no binary today, it is more unlikely to acquire Kumho Tires. January 2014 On the day, the Double Star Group launched a new journey for the second venture. The goal of the new journey is to create a Chinese world-class tire company and brand, so from this goal, the dual-star acquisition of Kumho Tires is a new second venture. The starting point, not the end point.

Kumho Tire was once ranked in the top ten in the world and was once the tire company with the largest market share in China. With a history of 58 years, its main advantage is car tyres, which have absolute advantages in terms of brand, network, products and technology. After Doublestar acquires Kumho Tires, it is necessary to combine the advantages of Double Star in the field of passenger car tires with the advantages of Kumho Tires in the field of passenger car tires to create a synergy effect and strive to achieve the top five tire global top ten targets for global tires. . "

Readings:

Pigments are used for coloring paint, ink, plastic, fabric, cosmetics, food and other materials. Most pigments used in manufacturing and the visual arts are dry colorants, usually ground into a fine powder. This powder is added to a binder (or vehicle), a relatively neutral or colorless material that suspends the pigment and gives the paint its adhesion.

A distinction is usually made between a pigment, which is insoluble in its vehicle (resulting in a suspension), and a dye, which either is itself a liquid or is soluble in its vehicle (resulting in a solution). A colorant can act as either a pigment or a dye depending on the vehicle involved. In some cases, a pigment can be manufactured from a dye by precipitating a soluble dye with a metallic salt.

China Pigments, Organic Pigment, Inorganic Pigment, Glitter, Pearl Pigment

Dynasty Chemicals (NingBo) Co., Ltd. , https://www.dychemco.com
November 27, 2021