Road sprinkling is to keep the street square tidy and to facilitate traffic. In the summer, roads can also be used to cool water and protect the road surface. Because spraying roads can reduce road dust, it can also reduce airborne fines. Street flushing water consumption is about 2-3 liters/day·m2. However, its water quality requirements are low and it is suitable for the use of recycled water.

Experimental studies have shown that the total number of bacteria in the air after spraying the street is less than the total number of bacteria before spraying, and the difference in the fast lane is the maximum. However, when the road is sprayed with reclaimed water, in addition to direct contact with the workers, water mist and gas dissolved from the reclaimed water are blown into the air and may be in direct contact with the public. If the disinfection of reclaimed water is not complete, the biological indicators are unqualified, and the pathogenic bacteria contained therein may affect the health of workers and the public. In addition, bitter water contains more than the standard rich and harmful substances, but also cause varying degrees of damage to the human body. Therefore, we must strictly control the quality of reused water to ensure the safety of water.
Our High Frequency Welding Tube Mill is intended for manufacturing of round pipe of Φ16mm-Φ127mm with thickness of 0.5 mm–5.0 mm from cold-rolled and hot-rolled coil strip by means of unclosed tubular blank with its subsequent welding into tube, edge heating by means of solid state high-frequency welder, longitudinal seam welding in rolls of tube welding machine, cooling, further sizing or shaping and on-stream cutting of endless tube in measured lengths.

Finished product can be of round, square or rectangular pipes.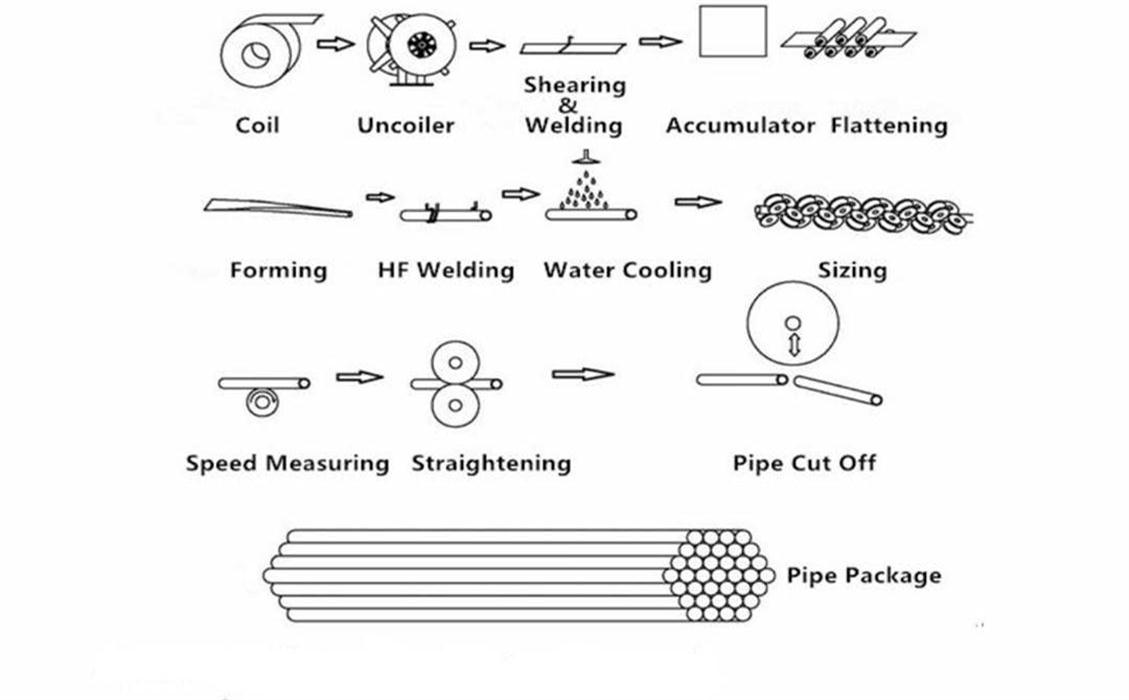 a) High Frequency Welding Tube Mill Specifications:

Pipe diameter: Ø16–Ø127mm

Pipe Thickness: 0.5– 5.0mm

Pipe Length: 6-9m

Length Tolerance: 0-3mm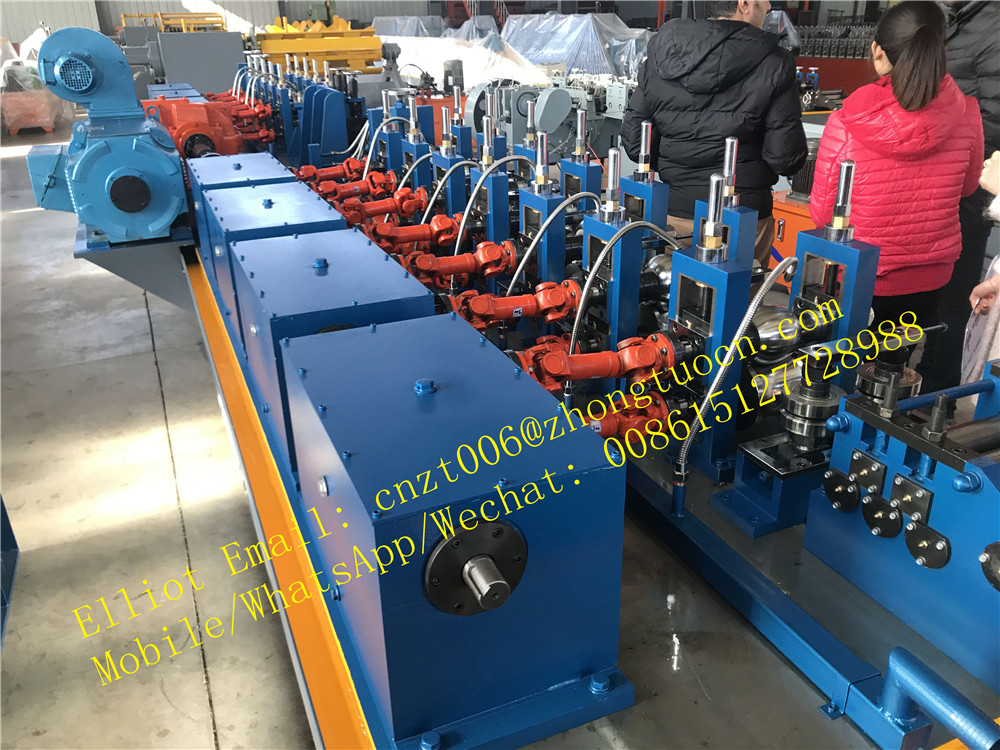 b) High Frequency Welding Tube Mill Steel Tape Specifications:

Material: Low Carbon steel (δb≤500Mpa, δs≤235Mpa)

Inner diameter: Φ580-Φ610mm

Outer diameter: Φ900-1500mm

Strip steel thickness: 0.5mm-5.0mm

The maximum weight: 5.0 tons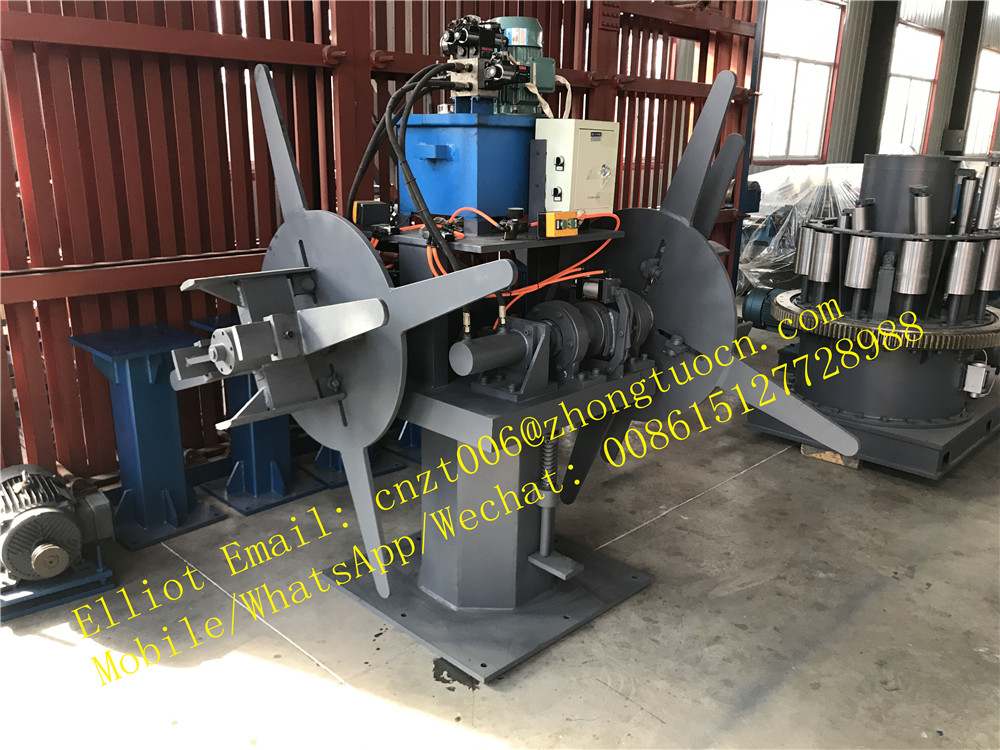 c) High Frequency Welding Tube Mill Electricity:

Dynamic power: AC380V±10%, 3phases, 50Hz±10%

Control Power: AC220V±10%, one phase, 50Hz ±10%

Electric installed capacity: appro 450KW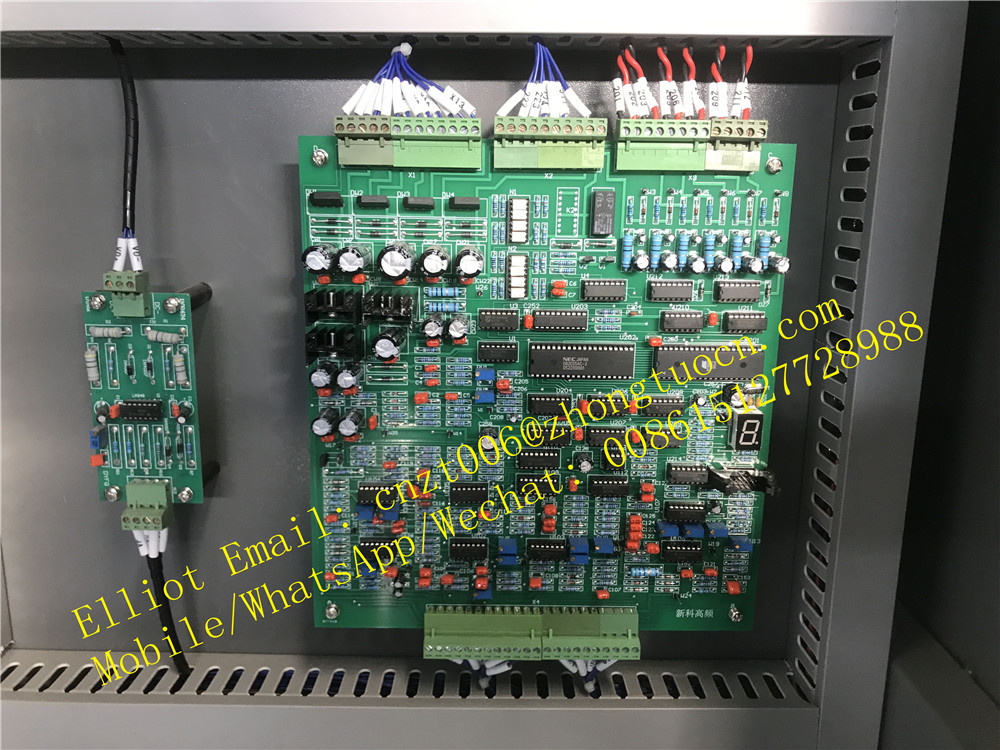 e) High Frequency Welding Tube Mill Cooling water:

Reservoir for High Frequency equipment:15 m³, one set

Reservoir for circulating cooling water:15 m³, one set

f) High Frequency Welding Tube Mill Compressed air:

Pressure: 0.4Mpa

Flow: 0.5m3/h

g) High Frequency Welding Tube Mill speed:

30-90m/min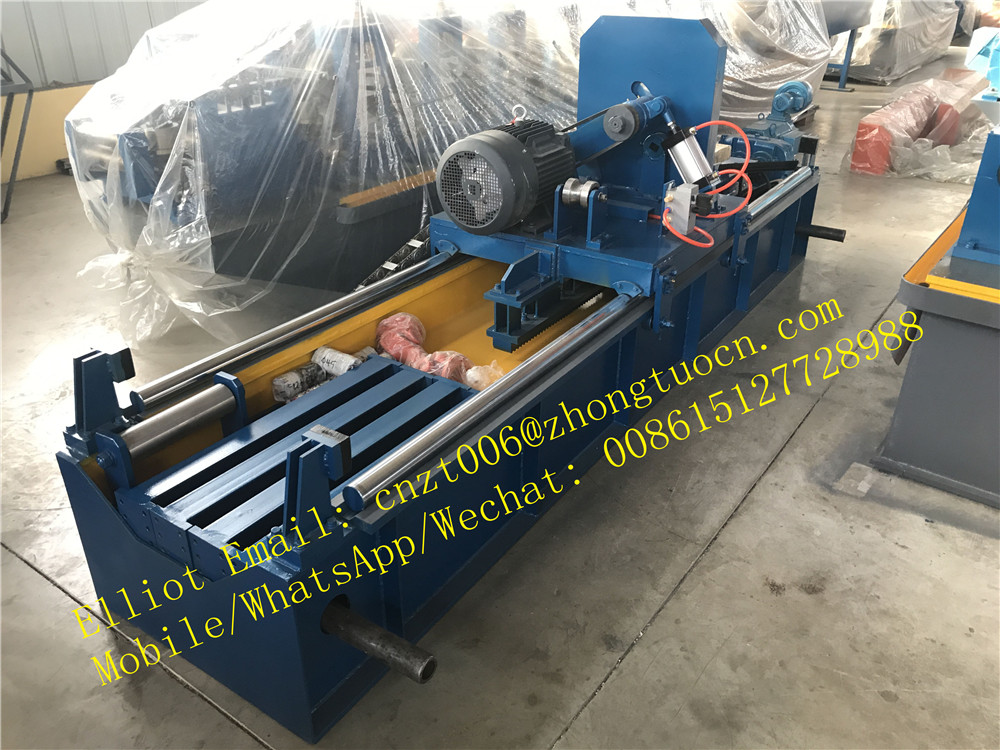 Why choose to cooperate with us ?

1. We are professional manufacturer, so we can offer better price and after-sale service and shorter delivery time.

2. We have strong design & technical ability, we can design and manufacture as customer's requirement.

3. Our factory has been approved ISO 9001 certificate.

4. We have much experience for installation and training experience overseas.

5. We have successfully exported our machines to more than 90 countries, We all get good feedback.

6. We provide a free two years warranty for all our items.

7. OEM brand.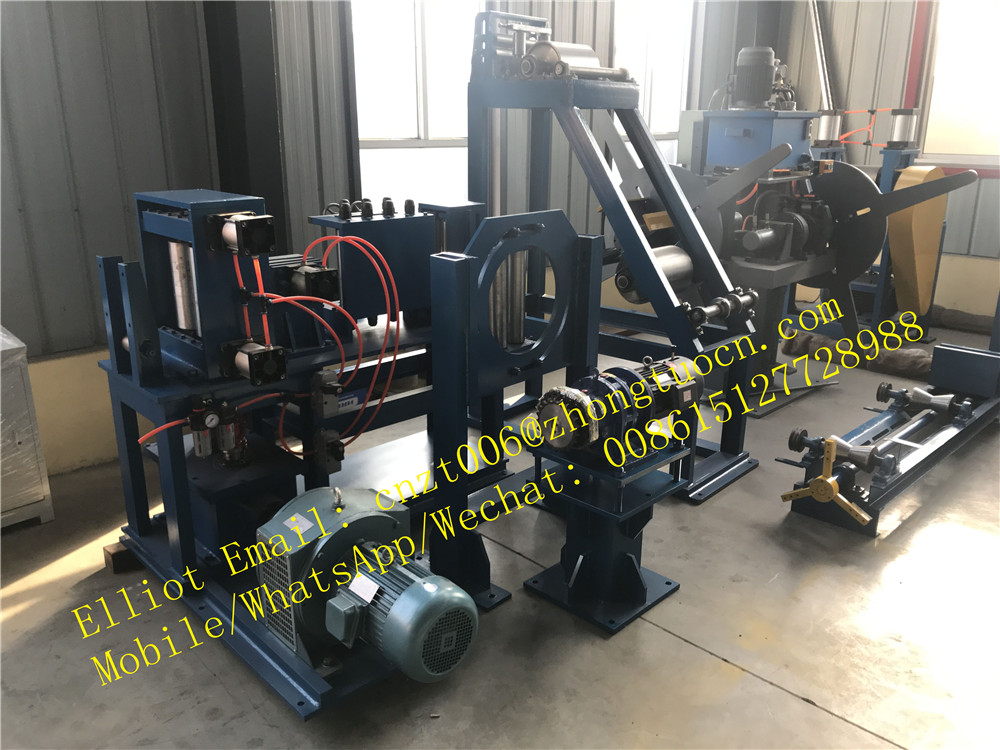 High Frequency Welding Tube Mill FAQ:

1.How to get a quotation of tube rolling line ?

Give me the diameters and thickness for the pipe .

Other spicific requirements is welcome, such as the speed,power and voltage you want.

2. Terms of payment ?

30% T/T, Balance to be paid before shipping after inspection.Also we accept the payment L/C, O/A , D/P.

3. What is your after-sale service ?

High Frequency Welding Tube Mill warranty period is 24 months, if the broken parts can't be repaired, we can send new to replace for free, but you need to pay the express cost yourself. we supply the technical support for the whole life of the equipment.

4. How to visit your factory ?

a.Fly to Beijing airport: By high speed train From Beijing Nan to Cangzhou Xi (1 hour), then we can pick up you.

b.Fly to Shanghai Airport: By high speed train From Shanghai Hongqiao to Cangzhou Xi(4.5 hours), then we can pick up you.

Steel Pipe Roll Forming Machine

Steel Pipe Roll Forming Machine,Carbon Steel Pipe Making Machine, High Frequency Welding Pipe Making Machine,Steel Pipe Making Machine

Zhongtuo Roll Forming Machinery Co., ltd , http://www.rollsformingmachines.com
June 18, 2019