Model NO.: Customized

Applicable Motorcycle: BMW

Working Cylinder Diameter: Customized

Brand: Baimi

Item: Vibration Damping Mount

Free Samples: 1-5 PCS

MOQ: 1PC

Tolerance: +/-0.05mm

Technology: Hot Pressing Molding ,Injection Molding or Extrusi

Hardness: Shorea

Working Temperature: -60 to +350 Degrees Celsius

Density: 1.0-2.0

Drawing Format: Dwg/Dxf/Igs/Step/X-T and Pdf

Service: OEM or ODM

Trademark: Baimi

Transport Package: Carton Case or Upon Request

Specification: as Per Drawing

Origin: China

HS Code: 8477900000

Model NO.: Customized

Applicable Motorcycle: BMW

Working Cylinder Diameter: Customized

Brand: Baimi

Item: Vibration Damping Mount

Free Samples: 1-5 PCS

MOQ: 1PC

Tolerance: +/-0.05mm

Technology: Hot Pressing Molding ,Injection Molding or Extrusi

Hardness: Shorea

Working Temperature: -60 to +350 Degrees Celsius

Density: 1.0-2.0

Drawing Format: Dwg/Dxf/Igs/Step/X-T and Pdf

Service: OEM or ODM

Trademark: Baimi

Transport Package: Carton Case or Upon Request

Specification: as Per Drawing

Origin: China

HS Code: 8477900000

Motorcycle ubber damper vibration damper vibration absorber

ZHONGDE (BEIJING) MACHINERY EQUIPMENT CO.,LTD specializing in customized products, Motorcycle ubber damper vibration damper vibration absorber can be made based on clients design. 

Product Advantages:

1. Customer's design and logo;

2. Small order acceptable;

3. Free samples;

4. 100% raw material;

5. Variety of material;

6. High precision & high quality control;

7. Competitive prices;

8. Safe packing & prompt delivery

Product Specification:
Item
Motorcycle ubber damper vibration damper vibration absorber
Material
EPDM, NR, Silicon, FKM,IIR,NBR,SBR,Sponge Rubber, or Custom Compound
Color
Black, white, red, green or according to Pantone code
Free samples
1-5Â pcs
MOQ
1pc
Size
As per customer's request
Processing Technic
CNC machining, injection molding & extrusion
Hardness
Shore A
Working temperature
-60~350ºC
Tolerance
±0.05mm
Density
0.9-2.5g/cm³
Service
OEM or ODM
Production basis
Samples or drawings
Certification
ROHS,FDA,ISO9001:2000
Conductivity
Conductive or insulative 
Working life
1-30Â years
Application
1.transmission system in areas of industrial equipment
2.medical device, automotive, office equipment, household 
3.appliances,digital electronic, toy etc.
Lead Time:Â 

Rubber products: 3-7 days after payment

Plastic products: 5-7 days after payment

CNC Machined Parts

: 3-10 days after payment

Company Information:

ZHONGDE (BEIJING) MACHINERY EQUIPMENT CO.LTD is a professional manufacture for OEM mechanical parts in rubber & plastic & metal material. We have our own laboratory, mold work shop, CNC workshop, injection workshop, compression workshop, printing and electro-plating workshop.
| | |
| --- | --- |
| Rubber & Plastic workshop | Our work shop have own advance producing line for rubber & plastic products, which will make sure for quality and lead time. |
| Mold workshop | We have our own workshop to make sure mold precision and lead time. |
| CNC workshop | We introduced DMG (Deckel Maho Gildemeister) from Germany for precision and production capacity. |
Packaging & Shipping:

All the goods will be packed well before shipping. They will be shipped by sea,by air or by express according to the weight, the volume, or the customer's requirement Motorcycle ubber damper vibration damper vibration absorber

ZHONGDE (BEIJING) MACHINERY EQUIPMENT CO.,LTD specializing in customized products, Motorcycle ubber damper vibration damper vibration absorber can be made based on clients design. 

Product Advantages:

1. Customer's design and logo;

2. Small order acceptable;

3. Free samples;

4. 100% raw material;

5. Variety of material;

6. High precision & high quality control;

7. Competitive prices;

8. Safe packing & prompt delivery

Product Specification:
Item
Motorcycle ubber damper vibration damper vibration absorber
Material
EPDM, NR, Silicon, FKM,IIR,NBR,SBR,Sponge Rubber, or Custom Compound
Color
Black, white, red, green or according to Pantone code
Free samples
1-5Â pcs
MOQ
1pc
Size
As per customer's request
Processing Technic
CNC machining, injection molding & extrusion
Hardness
Shore A
Working temperature
-60~350ºC
Tolerance
±0.05mm
Density
0.9-2.5g/cm³
Service
OEM or ODM
Production basis
Samples or drawings
Certification
ROHS,FDA,ISO9001:2000
Conductivity
Conductive or insulative 
Working life
1-30Â years
Application
1.transmission system in areas of industrial equipment
2.medical device, automotive, office equipment, household 
3.appliances,digital electronic, toy etc.
Lead Time:Â 

Rubber products: 3-7 days after payment

Plastic products: 5-7 days after payment

CNC

Machined Parts

: 3-10 days after payment

Company Information:

ZHONGDE (BEIJING) MACHINERY EQUIPMENT CO.LTD is a professional manufacture for OEM mechanical parts in rubber & plastic & metal material. We have our own laboratory, mold work shop, CNC workshop, injection workshop, compression workshop, printing and electro-plating workshop.
| | |
| --- | --- |
| Rubber & Plastic workshop | Our work shop have own advance producing line for rubber & plastic products, which will make sure for quality and lead time. |
| Mold workshop | We have our own workshop to make sure mold precision and lead time. |
| CNC workshop | We introduced DMG (Deckel Maho Gildemeister) from Germany for precision and production capacity. |
Packaging & Shipping:

All the goods will be packed well before shipping. They will be shipped by sea,by air or by express according to the weight, the volume, or the customer's requirement

Steel Castings are used when Iron Castings cannot deliver enough strength or shock resistance.

Examples of items that are steel castings include: turbine wheels, forging presses, gears, rail truck frames, valve bodies, pump casings, mining machinery parts, marine equipment parts, turbocharger turbine housing and engine cylinder blocks.


Steel casting processing ways mainly includes sand casting and investment casting which includes water glass investment casting and silica sol casting.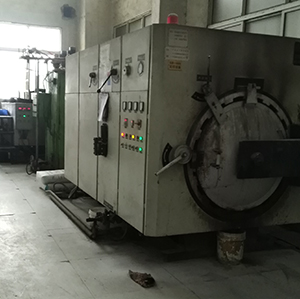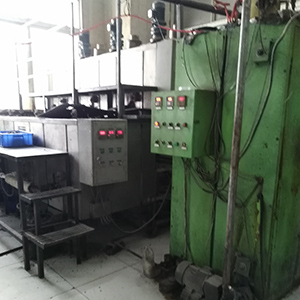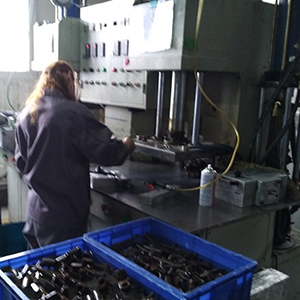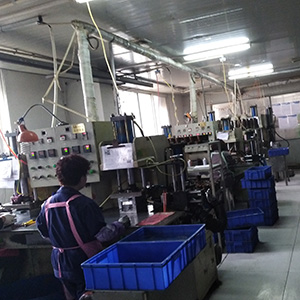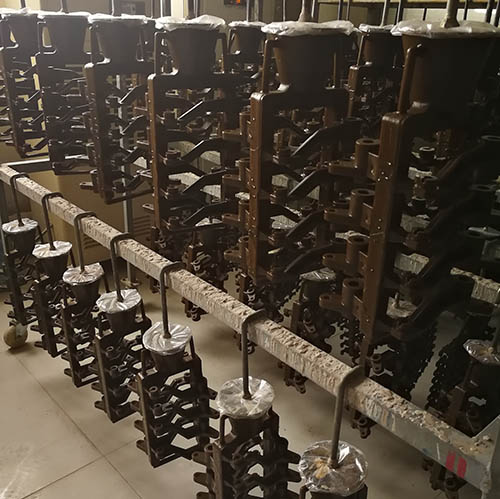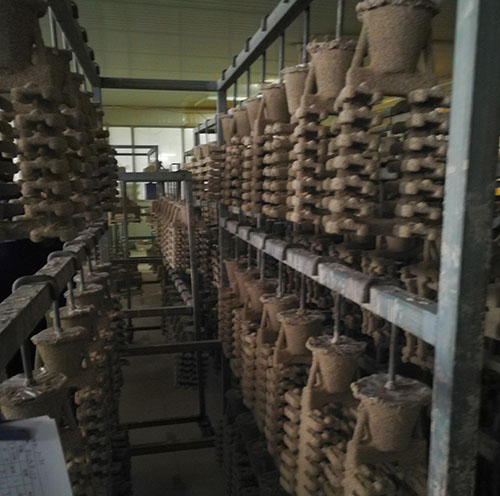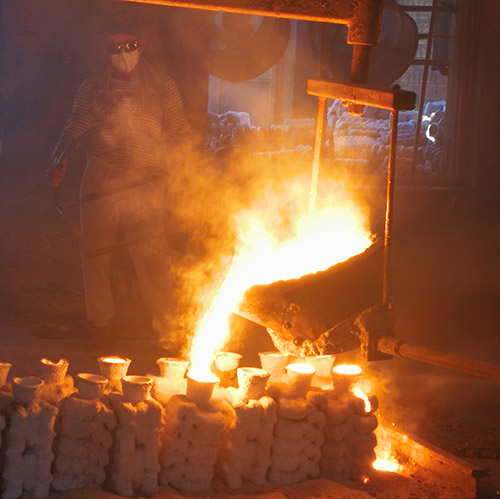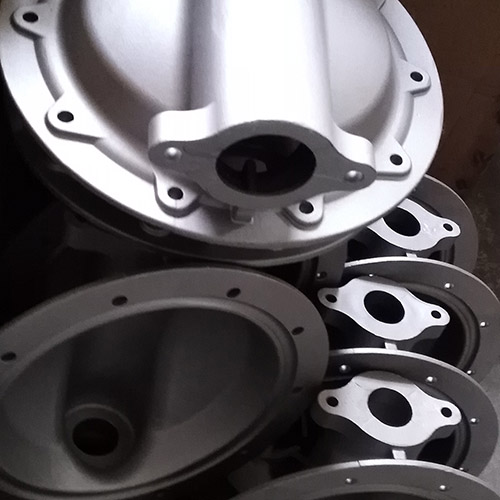 Steel Castings

Steel Castings,Cast Steel,Steel Foundry,Steel Precision Casting

Dandong Hengrui Machinery Co., Ltd. , http://www.hrcastings.com
October 31, 2018