Model NO.: MMA
Current: Inverter Current
Specification: CE
HS Code: 8515390000
Type: ARC Welders
Trademark: K. lida
Origin: Zhejiang, China
 

TIG MMA MIG Welding Machine;Tig Welding Machine;Inverter mma Welder;Inverter Welding Machine;Portable Welding Machine;Mma Welding Machine;digital inverter welding machine;dc inverter welding machine;arc welding machine;welding;dc welding machine;ac welding machine;portable welding machine;inverter tig welding machine;electric welding machine;tig welder;electric welding;ac/dc welding machine;ig/mma welding machine;dc welder;pulse welder;welder;inverter arc welding machine;welding equipment; mma welding machine;ac/dc tig welding machine; dc tig welding machine; automatic welding machine; mig welding machine; inverter welder; digital arc welding machine; inverter cutting machine; inverter welding; gas welding machine; gasoline welding machine; inverter; inverter tig welding; dc inverter; submerged arc welding machine; inverter mma welding machine; electric welding machinery; inverter dc tig welding machine; dc cutting machine; inverter mig welder; mma welding machinery;nema welding machine ;gost anp standard welding machine ;ce standard certificate welding machine;igbt inverter welding machine

;

portable welding machine

                                                   

high frequency ac dc tig welding machine;ac 220v welding machine;dc mma inverter welding machine zx7-200;ac dc tig 200p welding machine;zx7 inverter dc mma welding machine;small welding machine;automatic welding machine;ac dc argon welding machine;solar welding machine;orbital welding machine

 

dc inverter mma welding machine zx7-180;ac dc mig mag welding machine;lincoln mma welding machine;mig-300 welding machine;copper coil ac welding machine;taylor welding machine;thermofusion welding machine;linoleum welding machine;spout welding machine;keyue welding machine;cheaper weldig machine; plasma cutter;mini plasma cutter;mag welder;ac welder;mig welding equipment;bernard;welding machinery;welding;solders;bx6;aluminum wire;tig welding;solder;ac welding;Mma Welder Machine;Welder 200a;Mig Welder;Inverter Welder;Zx7-200 Mma Ac Inverter Welder;welder;inverter mig welder;mig welding;co2 welder;mig machine;inverter welder;tig welder;welding tool;mig/mag;mma welder;bx1;arc welding;inverter welding machine;inverter welding machine;welding product;; cnc welding machine; spot welding machine;hf pvc welding machine;cutting machine;ac arc welding machine;inverter dc tig welding machine;welding fitting;welding positioner;solder;welding goggles;ultrasonic machine;co2 welder;inverter welding;chain making machine;welded mesh machine;plasma cutter;dc inverterMma Inverter Welders Welder 200a;arc welding machine;spot welding machine;cnc welding machine;dc arc welding machine;automatic welding machine;aluminum welding machine;welding accessory;argon welding machine;submerged arc welding machine;laser spot welding machine[Performance characteristics]

1.Control Panel superior design
2.digital display, welding current is adjustable precision 1A
3.arc current can be individually adjusted, has excellent arc start performance
4.thrust current can be adjusted
5. with a variety of security features
6. temperature protection, overcurrent protection, short circuit protection, phase loss indication function
7. welder key components of the design of the "three"
8.Small size, light weight, suitable for mobile operation

 




Chain Hoist is a small capacity hoist with the chain as the hoisting sling. It can be a munual type chain hoist or a electric chain hoist. The chain hoist can be mounted on a I/H beam steel, Suspension Crane, portal Gantry Crane, Jib Crane or Overhead Crane, etc. for lifting light weight goods.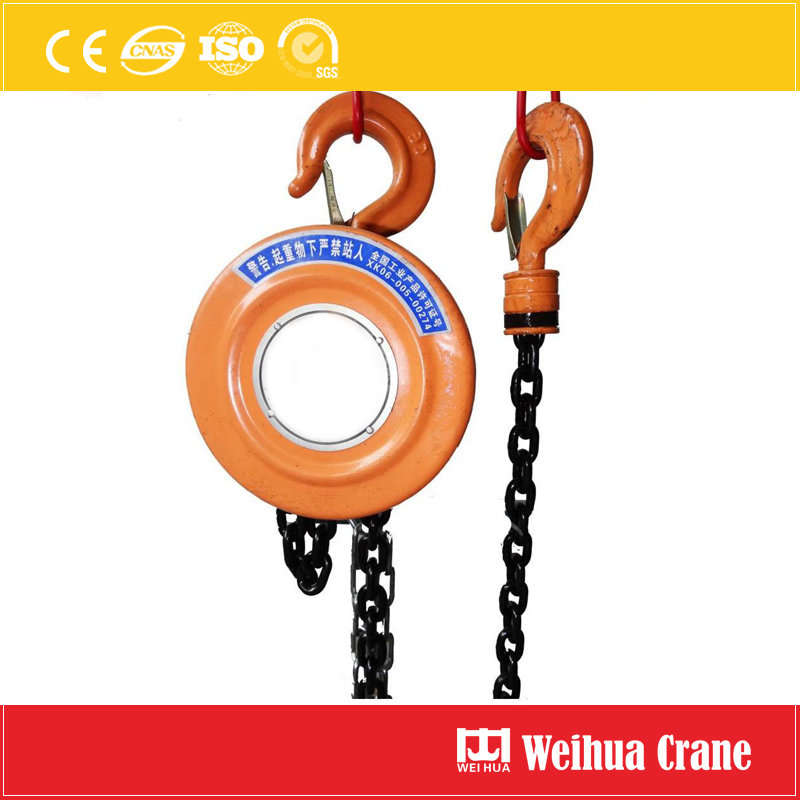 Manual chain hoist is simple to use with simple structure. Electric chain hoist can be a Europ standard electric chain hoist or a sanitary chain hoist which is fabricated according to European FEM and Germany DIN standard with modularized design of motor and reducer.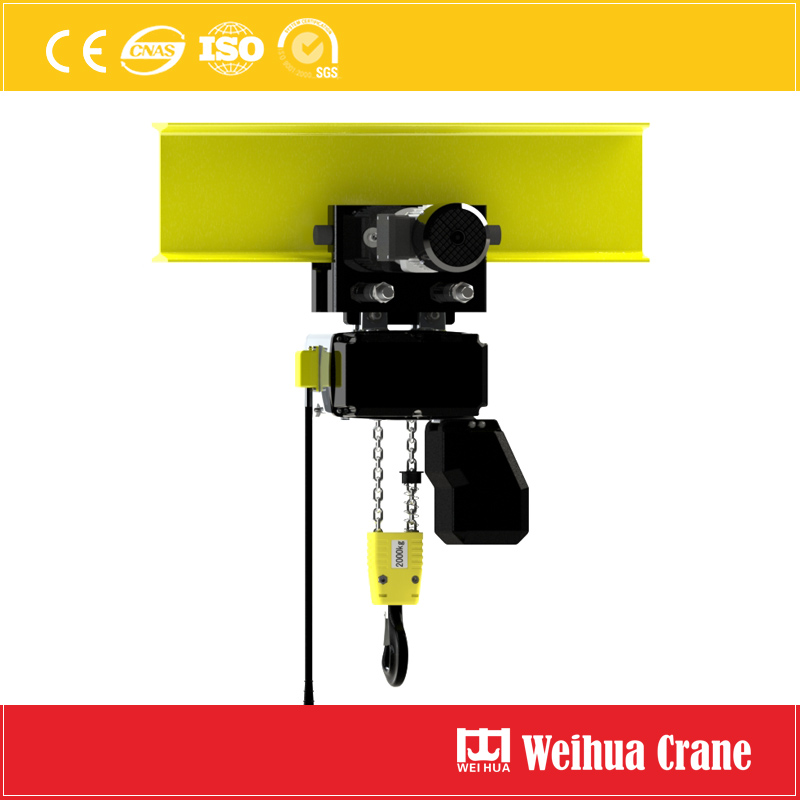 Capacity: 0.1t ~ 5t

Lift height: 3m ~ 8m

Lift speed: 10m/min

Packing: wooden case, leather, reinforced bar, etc.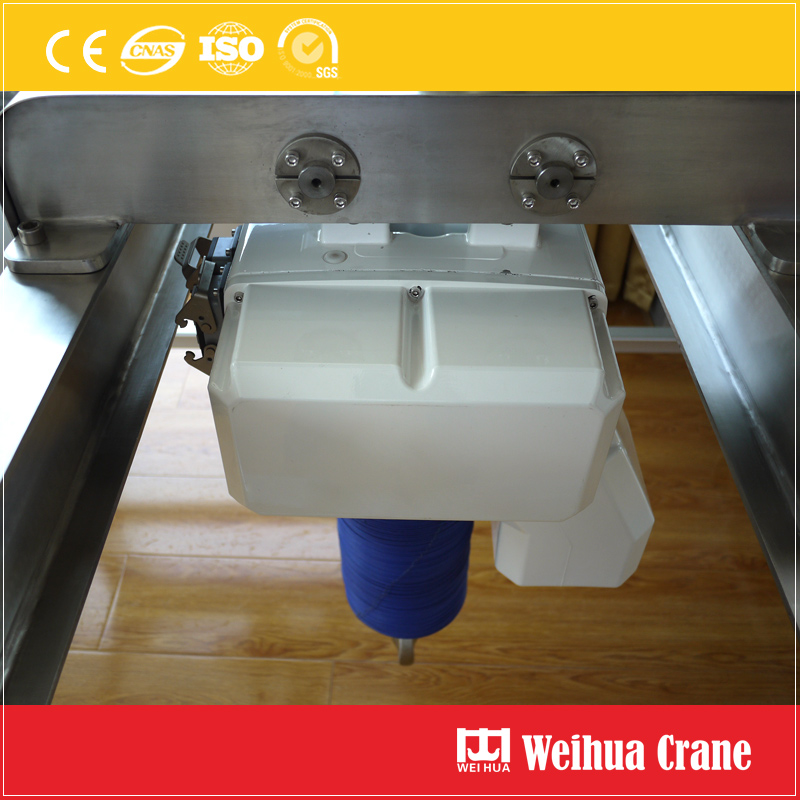 Weihua is a China leading lifting equipment manufacturer with 31 years experience. You can find our products all over China and 110 countries such as the UK, Russia, USA, Thailand, Ukraine, Egypt, Mexico, Pakistan, Malaysia, etc. We have confidence to provide you with the right products and professional solutions. Just let us know your needs.




Chain Hoist

Hoist Trolley,Chain Hoist,Manual Chain Hoists,Hand Control Chain Hoist

Henan Weihua Heavy Machinery Co., Ltd. , https://www.hoistcrane.nl
February 19, 2021