Model NO.: EW9-8215

Type: Plasma Cutting

Cutting Material: Copper, Carbon Steel, Iron, Aluminum, Metal Alloy

Trademark: easyweld

Transport Package: Paper Carton

Specification: Copper Alloy

Origin: China

HS Code: 85159000

Model NO.: EW9-8215

Type: Plasma Cutting

Cutting Material: Copper, Carbon Steel, Iron, Aluminum, Metal Alloy

Trademark: easyweld

Transport Package: Paper Carton

Specification: Copper Alloy

Origin: China

HS Code: 85159000

HIGH PERFORMANCE WELDING TORCHES AND PARTSÂ 
Our continual product development program produces better designs - longer lasting equipment - higher quality parts and consumables.

SURPASSING OEM QUALITYÂ 
Unparalleled expertise in gas flow mechanics and airflow dynamics at a micron level - knowledge and experience that makes  Torch Tip the world leader in welding and cutting technologies - plus over 15 years experience producing welding torches, guns, repair and replacement parts, tips, nozzles and consumables.

FASTER CLEANER CUTSÂ 
Our plasma cutting torch conversion kit brings High Density plasma cutting to standard equipment.

Easyweld, with more than 15 years' experience, a professional supplier in welding & cutting consumables & equipments.
☆Real Shots
 
Torch Consumable Parts (SL60, SL100 Torch)
Item No.
Description
Ref No.
 
01
Electrode, Manual
9-8215
 
02
Electrode, Auto
9-8232
 
03
Start Cartridge
9-8213
 
04
Heavy Duty Start Cartridge (Non HF Systems only)
9-8277
 
05
Drag
Tip, 20A, Drag
9-8205
 
06
Tip, 30A, Drag
9-8206
 
07
Tip, 40A, Drag
9-8207
 
08
Tip, 60A, Drag
9-8252
 
09
Standoff
Tip, 40A, Standoff
9-8208
 
10
Tip, 50/55A, Standoff
9-8209
 
11
Tip, 60A, Standoff
9-8210
 
12
Tip, 70A, Standoff
9-8231
 
13
Tip, 80A, Standoff
9-8211
 
14
Tip, 90/100A, Standoff
9-8212
 
15
Tip, 120A Auto, Standoff
9-8233
 
16
Tip, 120A Manual, Standoff
9-8253
 
17
Gouge
Tip, A, Gouging
9-8225
 
18
Tip, B, Gouging
9-8226
 
19
Tip, C, Gouging
9-8227
 
20
Tip, D, Gouging
9-8228
 
21
Tip, E, Gouging
9-8254
 
22
Shield Cup
9-8218
 
23
Shield Cup Body
9-8237
 
24
Drag
Shield Cap, Drag, 40A
9-8244
 
25
Shield Cap, Drag, 50-60A
9-8235
 
26
Shield Cap, Drag, 70-100A
9-8236
 
27
Shield Cap, Drag, 120A
9-8258
 
28
Mechanized
Shield Cap, Mechanized, 40A
9-8245
 
29
Shield Cap, Mechanized, 50-60A
9-8238
 
30
Shield Cap, Mechanized, 70-100A
9-8239
 
31
Shield Cap, Mechanized, 120A
9-8256
 
32
Deflector
Shield Cap, Deflector
9-8243
 
33
Gouging
Shield Cap, Gouging
9-8241
 
34
Ohmic Clip
9-8224
 
35
Ohmic clip for manual torches
9-8259
 

EasyWeld is in no way affiliated with above brand names. The parts advertised for sale are not genuine parts, but are parts made for & by our company. Reference to above brands' machine, torches and numbers are for your convenience only. We reserve the right to substitute genuine parts in place of EasyWeld parts.
☆Workshop View


☆FAQ
1.Q: Do you have your own factory?
A: Yes, we have. Our factories located Shandong & Jiangsu province.
 
2.Q: What is the MOQ?
A: MOQ usually be 100pcs. Small quantity is also available.Generally if you choose the different products,our minimum order QTY.also will be different.
 
3.Q: Is sample available and the sample fee refundable?
A: Yes, we could offer the sample for free charge but do not pay the cost of freight.
 
4.Q: What is the available shipping way?
A: Small quantity usually choose DHL, Fedex, UPS and EMS etc.international door to door express. Bulk order would be sea/ air shipping.
 
5.Q: How many days does it take for mass production?
A: Usually it takes 15Â workdays after confirming order
.

HIGH PERFORMANCE WELDING TORCHES AND PARTSÂ 
Our continual product development program produces better designs - longer lasting equipment - higher quality parts and consumables.

SURPASSING OEM QUALITYÂ 
Unparalleled expertise in gas flow mechanics and airflow dynamics at a micron level - knowledge and experience that makes  Torch Tip the world leader in welding and cutting technologies - plus over 15 years experience producing welding torches, guns, repair and replacement parts, tips, nozzles and consumables.

FASTER CLEANER CUTSÂ 
Our plasma cutting torch conversion kit brings High Density plasma cutting to standard equipment.

Easyweld, with more than 15 years' experience, a professional supplier in welding & cutting consumables & equipments.
☆Real Shots
 
Torch Consumable Parts (SL60, SL100 Torch)
Item No.
Description
Ref No.
 
01
Electrode, Manual
9-8215
 
02
Electrode, Auto
9-8232
 
03
Start Cartridge
9-8213
 
04
Heavy Duty Start Cartridge (Non HF Systems only)
9-8277
 
05
Drag
Tip, 20A, Drag
9-8205
 
06
Tip, 30A, Drag
9-8206
 
07
Tip, 40A, Drag
9-8207
 
08
Tip, 60A, Drag
9-8252
 
09
Standoff
Tip, 40A, Standoff
9-8208
 
10
Tip, 50/55A, Standoff
9-8209
 
11
Tip, 60A, Standoff
9-8210
 
12
Tip, 70A, Standoff
9-8231
 
13
Tip, 80A, Standoff
9-8211
 
14
Tip, 90/100A, Standoff
9-8212
 
15
Tip, 120A Auto, Standoff
9-8233
 
16
Tip, 120A Manual, Standoff
9-8253
 
17
Gouge
Tip, A, Gouging
9-8225
 
18
Tip, B, Gouging
9-8226
 
19
Tip, C, Gouging
9-8227
 
20
Tip, D, Gouging
9-8228
 
21
Tip, E, Gouging
9-8254
 
22
Shield Cup
9-8218
 
23
Shield Cup Body
9-8237
 
24
Drag
Shield Cap, Drag, 40A
9-8244
 
25
Shield Cap, Drag, 50-60A
9-8235
 
26
Shield Cap, Drag, 70-100A
9-8236
 
27
Shield Cap, Drag, 120A
9-8258
 
28
Mechanized
Shield Cap, Mechanized, 40A
9-8245
 
29
Shield Cap, Mechanized, 50-60A
9-8238
 
30
Shield Cap, Mechanized, 70-100A
9-8239
 
31
Shield Cap, Mechanized, 120A
9-8256
 
32
Deflector
Shield Cap, Deflector
9-8243
 
33
Gouging
Shield Cap, Gouging
9-8241
 
34
Ohmic Clip
9-8224
 
35
Ohmic clip for manual torches
9-8259
 

EasyWeld is in no way affiliated with above brand names. The parts advertised for sale are not genuine parts, but are parts made for & by our company. Reference to above brands' machine, torches and numbers are for your convenience only. We reserve the right to substitute genuine parts in place of EasyWeld parts.
☆Workshop View


☆FAQ
1.Q: Do you have your own factory?
A: Yes, we have. Our factories located Shandong & Jiangsu province.
 
2.Q: What is the MOQ?
A: MOQ usually be 100pcs. Small quantity is also available.Generally if you choose the different products,our minimum order QTY.also will be different.
 
3.Q: Is sample availab

Thick Film Heating Element Assemble is made up by Stainless Steel Tube Thick Film Heater, plastic shield, interface connectors, thermostats, NTC Sensor, wire leads etc.
We supply two types TF Heating Elements:
1.Thick Film Instant Water Boiling Heating Element (supply boiling water only)
2.Thick Film Instant Water Heating Elements (it works with PCB control system to get target temperature hot water)


Thick Film Heater Elements are widely applied in Instant Hot Water Dispenser, instant boiling water heaters, sous vide circulate cooker, instant coffee maker, electric heating water faucet, instant water flow heater under sink, formula dispenser, etc.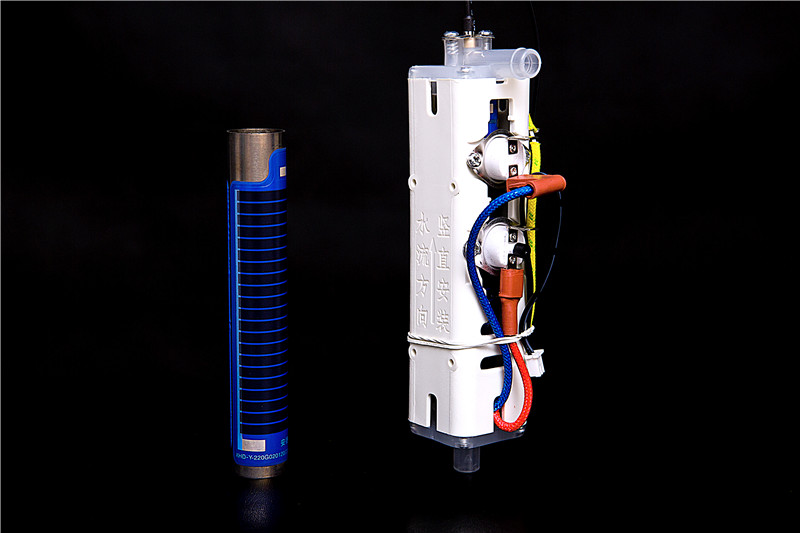 30Mm Electric Heater,Electric Space Heaters,Electric Wall Heaters,Electric Garage Heater

XINXIANG JIEDA PRECISION ELECTRONICS CO.,LTD , https://www.tubularheater.de
February 21, 2021